PocketPair, the developers of Craftopia have released some update news for the Seamless World Update for Craftopia. This was quite a surprise because they had been doing bi-monthly updates; the last update was in February.
This month's update brings news of vehicle inventory, small mixed biomes, and improved pet abilities.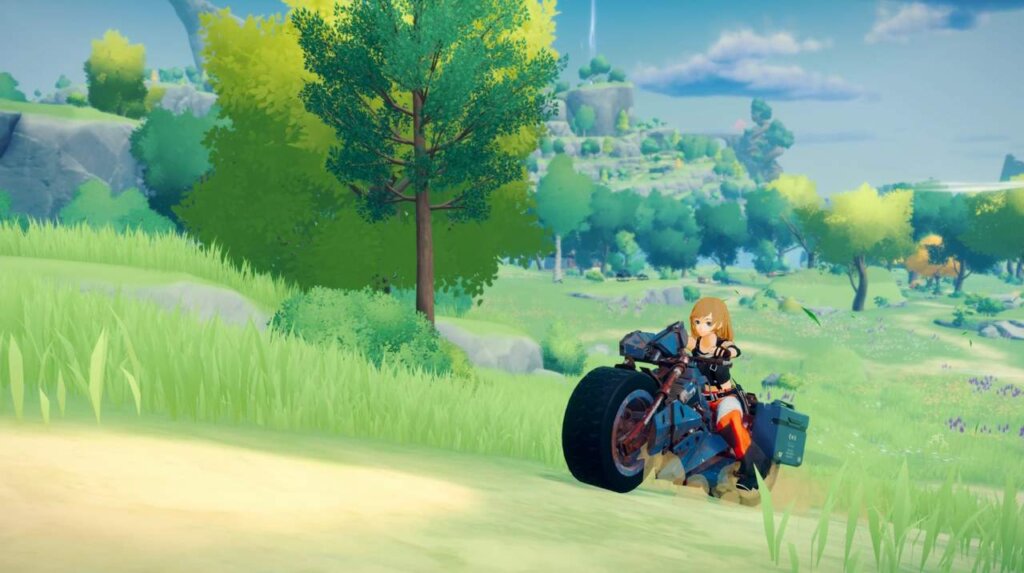 - Improvements of Vehicles
We've added "Vehicle Inventory" which you all have been waiting for!

Some vehicles like Motorcycle will have their inventory (in other words: storage space!), you can store excess items while exploring around!

If the vehicle gets destroyed while items are stored in it, a leather bag which contains the stored items will be dropped. So you can keep driving at wild speed!
- Small Biomes Discovered
Redesigning and combining processes of isolated biomes resulted in discovery of small biomes which are different from large ones such as Snowy Mountain, or Volcanic Mountain.

You will find biome-specific materials and mutated goblins that adapted to its environment around new biomes.
- Adding Pet Skills
Your adorable pets will do some more for you in Seamless Map Update!

We've developed various Pet Skills such as Attacking Enemies, Buffing Allies, or Restoring Life.
These skills can be exchanged with one another to customize your pets. This will allow you to have Mono of different styles that meet your play styles and preferences: Mono that hunts mobs to grind, or Mono that is specialized in restoring your life.

Your pets can learn Pet Skills if they meet some requirements. You can even train their skills to increase its level to have better effects!

Pets are currently doing warm-up and waiting for their debuts in Seamless Map Update! Stay tuned!


We'll keep you updated by posting the development status report; please stay tuned!
See https://store.steampowered.com/news/app/1307550/view/3674412925820345539 for more info
For more information and news about Craftopia visit and subscribe to our Youtube channel: Year of the Dad Gaming
*All image credits to the Craftopia Steam Page