Eiyuden Chronicle: Rising How to Complete the 25th Main Quest
A Hot Spring Delicacy
After you complete the 24th Main Quest head to the left and make your way back to the Plaza to talk to Shiva.
After talking to the elders and Shiva you need to head to the Pasturage and talk to Urmilla.
After a discussion with Urmilla, she tells you she needs some Lumber and 10 Thunderbird eggs.
The Lumber should be easy to get if you don't have it in your inventory. You may have to head to the Great Forest if you don't have any Lumber.
You will have to head back to Snowpeak mountain to gather the Thunderbird eggs.
You will need to Fast Travel to Blizzard Point and head left. You will see the sparkling area on the ground so pick up the Thunderbird eggs. I had to travel back and forth several times to get all 10 Thunderbird eggs.
Once you have the 10 Thunderbird eggs and Lumber head back to Urmilla in the Pasturage. Give her the needed materials and the Pasturage will be upgraded.
Next head back to Outlander Lane and head to the Inn.
Give Rajiv an egg to create your first taste test. After a brief cut scene, you will need to take the cooked eggs back to the Elders to get them to taste them.
Head to the Plaza and talk to the Elders. Talk to Shiva and he will taste the eggs.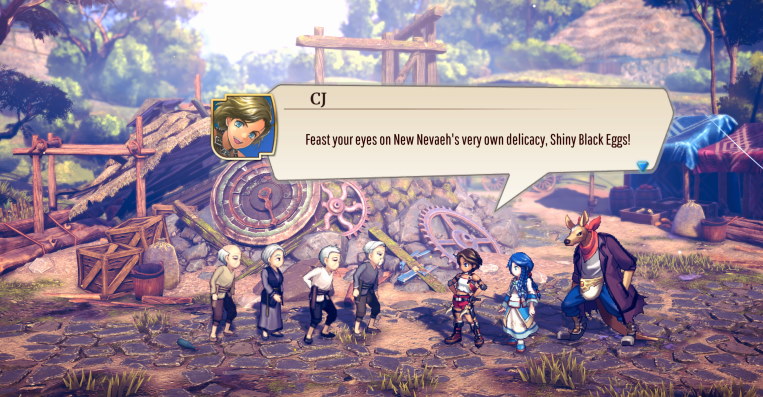 After Shiva eats the eggs you will complete the 25th Main Quest – A Hot Spring Delicacy.
Reward: 1000 EXP
For more game walkthroughs and tips subscribe to our Youtube channel.
See the complete main quest walkthrough with side quests in this video: