Eiyuden Chronicle: Rising How to Complete the 9th Main Quest
Into the Ruins!
After defeating the lode golem and completing the 8th Main Quest you need to head to the right and venture into the Runebarrows.
Once you enter the Runebarrows you will get ambushed by some bandits.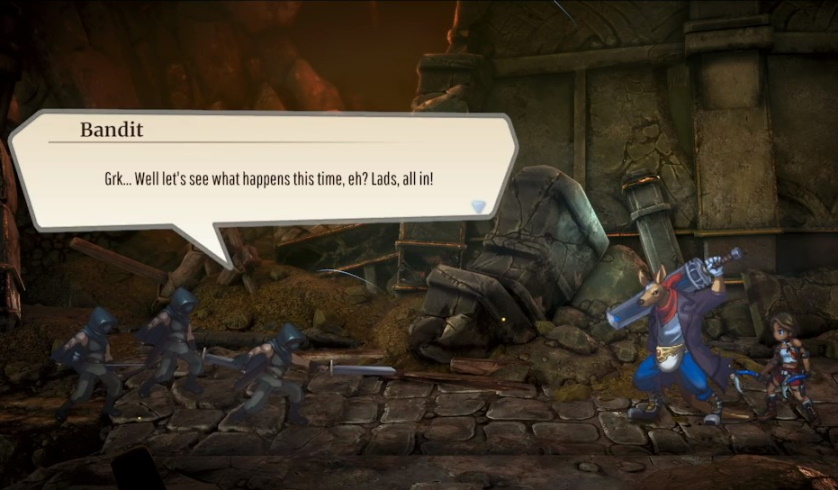 Defeat the bandits.
After defeating the bandits one of them will trap you in the Runebarrows with a Runic Round.
This will complete the 9th Main Quest Into the Ruins.
Reward: 400 EXP
For more game walkthroughs and tips subscribe to our Youtube channel.
See the full walkthrough with side quests in this video: