A Little Vacation
Sometimes game developers just get bored trying to make side quests. Other times I think they are just mad scientists concocting crazy adventures to keep you going. The side quest "A Little Vacation" seems more of the mad scientist variety of side quests.
To start this quest head to the town of Basil in Rohlan Fields. If you exit north of the town and head towards the water you will find a scarecrow. Your party will start a conversation about it. But this still doesn't quite start the quest.
Now if you go back into Basil you will find a group of buildings and will see a carrot moving back and forth as if he is dancing. When you get closer the carrot will take off running. Following the carrot will eventually lead back to the scarecrow just outside of town.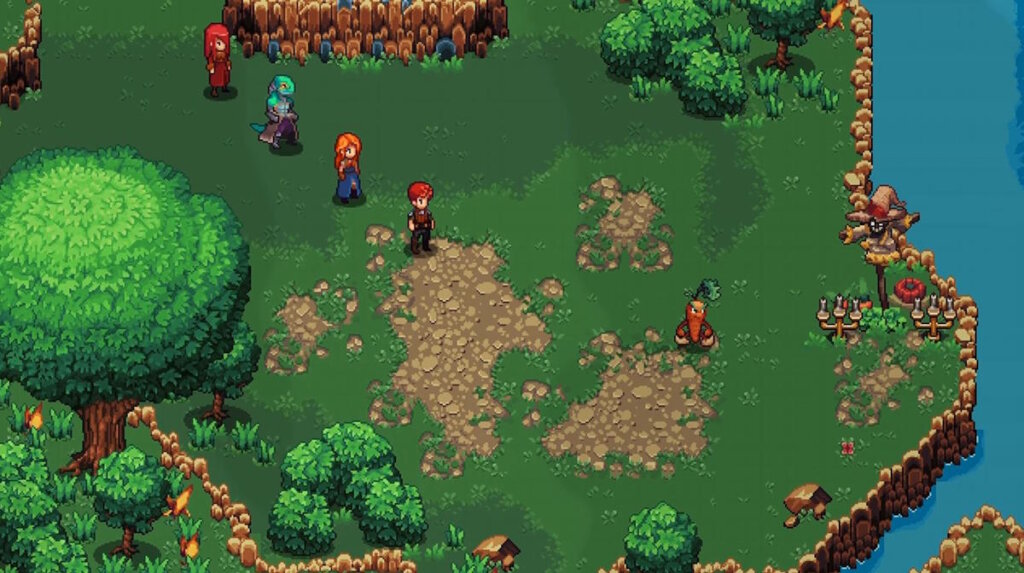 Once you find the carrot at the scarecrow you realize it is not alone. The carrot has brought its best buddies to a food fight.
Carrie (the Carrot)
Mush (the Mushroom)
Peppa (the pepper not the pig)
Brocko Lee (you get it)
Cornelia (the Corn)
Even though you might be outnumbered this battle should be an easy win. And if you haven't done this until later in the game this battle will be an absolute breeze.
Once you have defeated the 5 veggies they gain their new form, Shashlik (the shish kebab). Shashlik is a little tougher than its individual pieces so be careful and use any agility buffs you have to counter Shashlik's Act Twice abilities.
After you defeat Shashlik you can now inspect near the scarecrow and find a weapon made just for Lenne. You find Shashlik (a spear). Now I don't know if this is comic genius or not but this whole series of events makes for an epic dad joke of a quest.
But your journey is not over yet. I don't even think the official side quest has started at this point. Now later in the game, you come to New Wyrnshire. In the north part of New Wyrnshire, you meet a guy who tells you a tall tale (Veggie Tale?) of a carrot that can move. 
If you have not completed the previous part then now is the time to complete finding Carrie and the crew. But if you have completed it then you can confirm that this person is not crazy and there are vegetables that can move (and attack you).
Now after you board your airship again the map will focus on a group of trees to the west of New Wyrnshire. This is your next stop in this quest.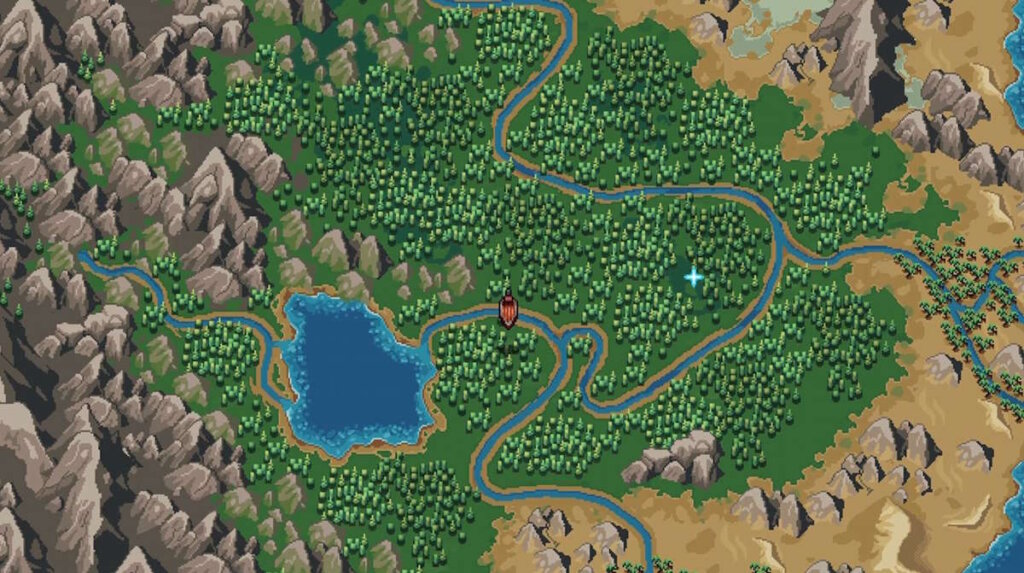 Once you have landed at the farm you will once again meet a carrot. Follow it up (north) and start to search around.
Eventually, you meet a pair of pigs doing something (smoking maybe?). You spook them and they will run away.
Follow them up the stairs and go through the door to the balcony. When they jump off, head back downstairs and to the right to find them. Follow them again and this will trigger another boss battle with a strange villager riding a pig.
Now you will fight Fridolyn. Fridolyn is basically a drunk who used magic on some veggies (and pigs?) to work for him because he was a crappy farmer. After you defeat him he will tell you more about his story and this completes the quest A Little Vacation.
After defeating Fridolyn, you can head to a beach on the world map directly south of this location. There you can find Fridolyn relaxing with his pigs but the main attraction here is the Rusty Anchor which is the ultimate weapon (rusty version) for Tomke.
Have any questions about the quest A Little Vacation in Chained Echoes? Hit us up on Twitter or YouTube and we can try to help you.