While playing Chained Echoes you will find little coins as you explore the map. These coins are called collectibles.
Collectibles in Chained Echoes are sold as loot to merchants. They are also part of most area's rewards boards for collecting each collectible in that area. Some deals are also tied to the collectibles you find but the primary use of these collectibles is to sell them for additional arc (gold) in the game.
All collectibles will respawn when you enter an area. And the location will always be the same but the collectible that you get from the coin will be random.
Below is a full list of the collectibles grouped by the area they can be located.
Rohlan Fields
Bitter Onion
Capless Mushroom
Dandepanther
Dirty Wool
Domestic Bug
Fairy Wing
Plain Stone
Silk Thread
Slimy Worm
Succulent Fruit
Ograne Grottos
Ancient Coin
Bellflower
Bethy
Forgotten Lamp
Lava Gem
Moss
Potato-Shaped Turtle
Small Bat
Turtle-Shaped Potato
Used Bandage
Kortara Mountain Range
Bloody Compass
Drinking Stalk
Finger-Giving-Wing
Five-Leaf Clover
Mantis
Newt
Oily Mango
Pebble
Rat
Rock
Fiorwoods
Banana
Branch
Dahlia
Dragonfly
Garment
Metal Frog
Root
Simple Leaf
Spring
Yellow Snail
Perpetua Flower Fields
Blue Plate
Creepy Mask
Cricket
Lost Badge
Mushbroom
Perpetuan Lemon
Stinky Powder
Thin Wire
Tulip
Water
Arkant Archipelago
asd
Bowler
Caramel
Common Lotus
Crimson Lotus
Disappointing Sea Shell
Idea of a Corgi
Regular Bottle
Scarab
Sea Cucumber
Wet Wood
Shambala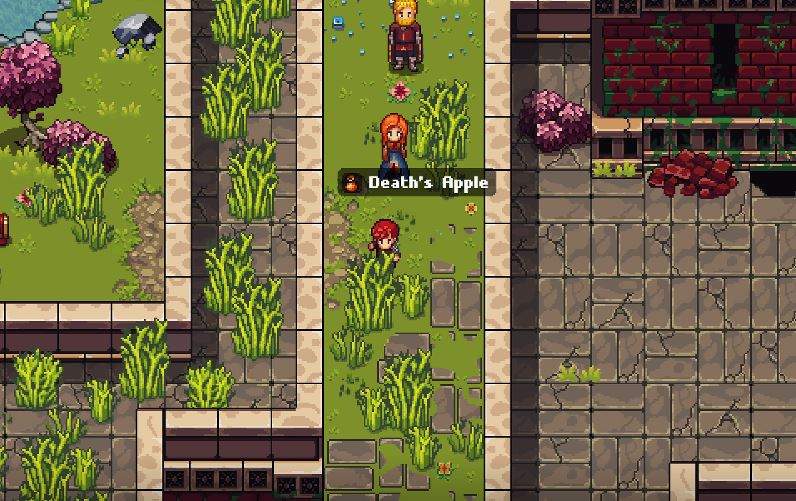 asd2
Coffee Bean
Death's Apple
Feather
Flying Pig
Gem Gum
King Beetle
Olden Book
Rose
Shell
Nhysa
Bread Crumbs
Caterpillar
Crocus
Expensive Door Knob
Fake Grapes
Ivy
Memory Chains
Metal Finger
Old Pot
Screw
---
Remember that you can exit an area and return and the collectibles will respawn. This is an easy way to farm gold as you can collect them and sell the collectibles to merchants.
For more tips and tricks on Chained Echoes check out and subscribe to our Youtube channel: Year of the Dad Gaming