How to unlock new deals in Chained Echoes
In Chained Echoes, you will find merchants in various areas. They can be found in cities but they can also be found in the open areas of the world.
The merchants in the open world can be distinguished by a small dialogue bubble with a bottle in it and a red dot. The merchants can sell just common supplies or they can specialize in weapons, armor, or accessories.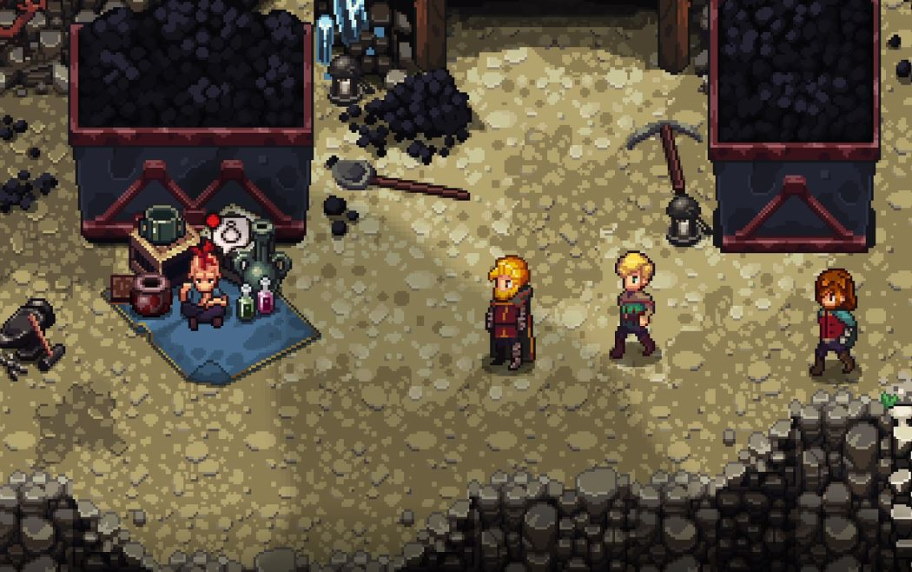 When dealing with the merchants in Chained Echoes you can Buy, Sell, or choose the Deals option. The Deals option should be unlocked after you complete the early tutorial mission. You will encounter a merchant that will give you something to sell back to him and then he unlocks the Deals dialogue for merchants.
To unlock new deals you must sell collectibles you find in the world. Most of these have no other use other than to sell to the merchants to get gold and unlock new deals.
To unlock a new deal choose Sell and navigate to your inventory and go to the loot category.
Most of the time I just select all and sell everything that was selected. If you unlocked a new deal you should get a message that a new deal was unlocked.
Now navigate to the Deals section of the merchant to see what is available. The deals can include weapons, armor, accessories, and material packs.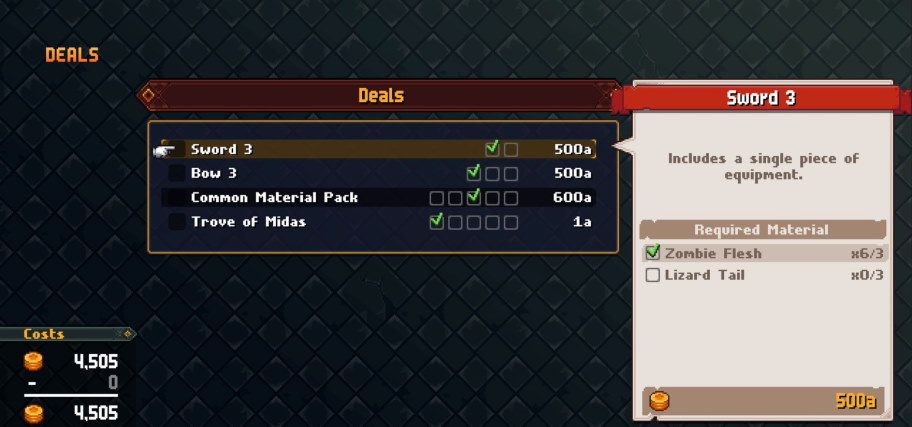 To redeem your new deal if you have sold enough material to the merchants all of the boxes will be checked with green checks.
The deal will typically give you a generic description of the item and once you pay the gold for the deal it will reveal the true name of the item or if it is a supply pack it will unveil what was included in the deal.
For more Chained Echoes tips visit and subscribe to our Youtube channel.