Eiyuden Chronicle: Rising How to Complete the 15th Main Quest
Breaking The Ice
After Mayor Isha joins your party and you complete the 14th Main Quest head back to the Farm.
Take the Menhir at the far left of the Farm and travel to the Runebarrows.
You can now proceed to the right to get to Snowpeak or fast travel to Snowpeak.
Once you arrive at Snowpeak keep going to the right until you reach the Ice that is blocking your path.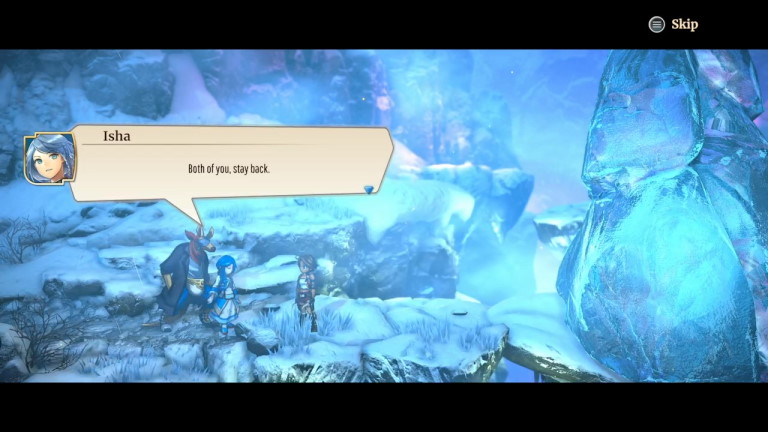 After Isha breaks down the ice barrier you will find out that the dancing man is Isha's father.
After a brief conversation, this will complete the 15th Main Quest – Breaking The Ice.
Reward: 500 EXP
For more game walkthroughs and tips subscribe to our Youtube channel.
See the complete main quest walkthrough with side quests in this video: