Eiyuden Chronicle: Rising How to Complete the 16th Main Quest
After the Mayor
After you complete the 15th Main Quest you will head right to Snowpeak. As you keep heading right you must take the top route whenever possible.
Eventually, you will make it to Yeti Crossing and encounter two Yetis. Defeat the two Yetis and proceed to the right.
In the next area, you will find another Menhir. Solve the Menhir and you will be transported to the Runebarrows.
Once in the Runebarrows head to the right. You will go through several areas fighting lightning monsters until you can no longer go right. Head down and to the right until you see a shielded ogre.
Defeat him and head to the final area. You should see a signpost and then you will see Isha's father Daksa dancing.
Daksa summons a Rune Golem before he escapes. Defeat the Rune Golem.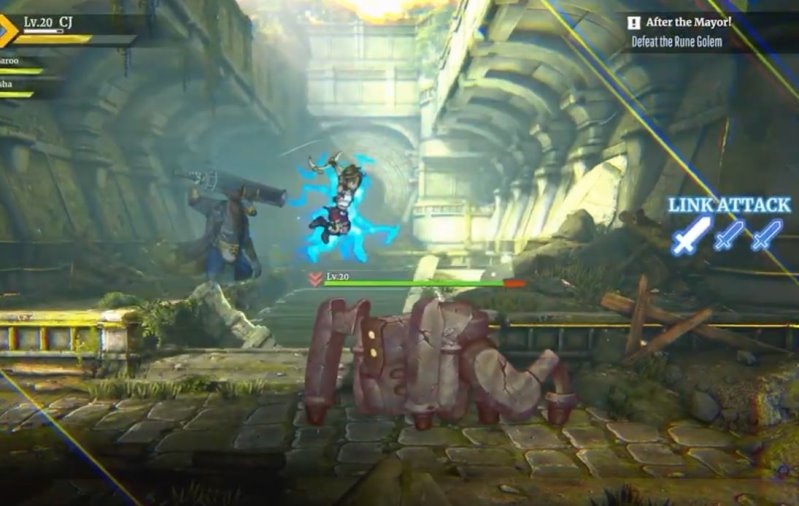 Once you defeat the Rune Golem this will complete the 16th Main Quest – After the Mayor.
Reward: 1000 EXP
For more game walkthroughs and tips subscribe to our Youtube channel.
See the complete main quest walkthrough with side quests in this video: