Eiyuden Chronicle Rising How to Complete the 2nd Main Quest
After completing the first quest in Eiyuden Chronicle Rising you head to the residential district to meet Priya's dad. To get to the residential district you head left of where you found Priya.
Once in the residential district proceed left and up the stairs until you meet a man standing in front of a house. You introduce yourself and find out this is Priya's dad and his name is Ganesh.
Ganesh then tasks you with gathering wood from the Great Forest to help fix his house. He also informs you that the reason he hasn't gone himself is all kinds of evil creatures are showing up in the Great Forest. Then Ganesh provides you with an axe and a healing potion to help complete the quest.
To complete the 2nd main quest head back to the right and into the plaza. Then continue through the plaza to the right into the Town Outskirts where you can enter the Great Forest.
Once in the Great Forest just proceed to the right looking for trees that have a shining effect. Hit those trees and then collect the lumber you need for the quest. Once you have collected 3 lumber you can go back to the left to return to Ganesh.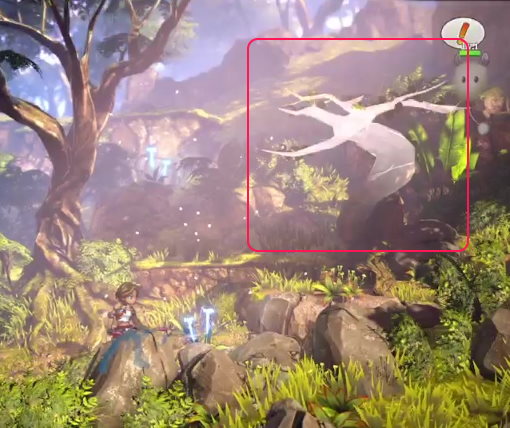 Tip: Enemies will not respawn after they have been defeated until you leave and area and return. So going back is always a safe move.
After returning the lumber to Ganesh he rewards you with a little house to call your own for a little while. This is your new base and you can use it to auto-save and rest up.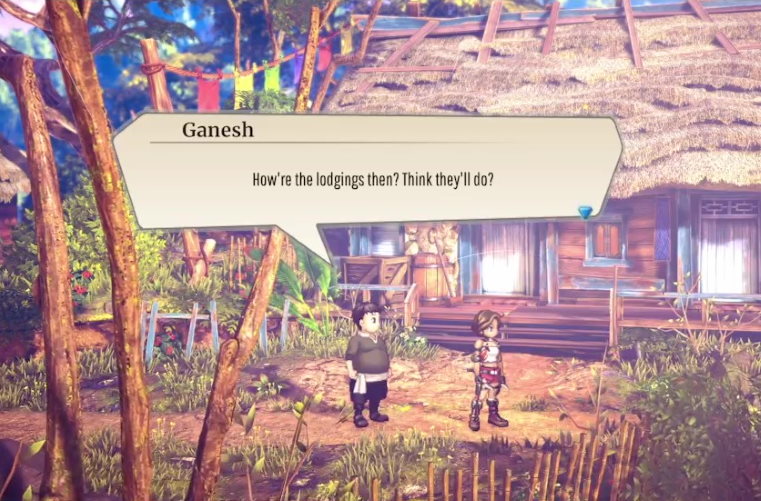 Once you receive your base Ganesh tells you of his father Shiva who needs help. This will lead you to your 3rd main quest.
Reward: 50 Exp, Axe, Healing Potion, Base
See the following video for a visual guide on how to complete the 2nd main quest in Eiyuden Chronicle Rising: