Chained Echoes Ser Victor's Chips Rewards
During the opening character introduction quests in Chained Echoes we find Ser Victor at a carnival in Farnsport. Ser Victor is given 50 chips by Heinlein to play some carnival games.
3 games can be played in the carnival where you are essentially gambling your chips to try and acquire more chips. All of the games are strictly optional.
Rock Paper Scissors
The first game you will be introduced to is a challenge by the Rock Paper Scissors champion. By talking to the other carnival attendees in this area you can find out the champ's secrets fairly quickly. Here are the hints given: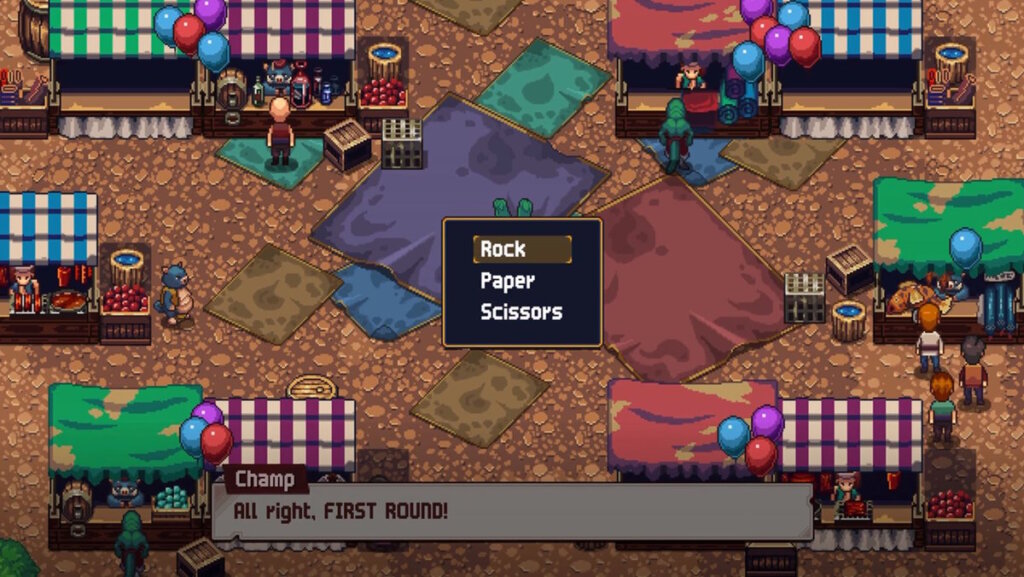 Have you noticed he won't use the same sign twice in a row?
Statistically, most players start with scissors first (he probably knows that).
He'll never use paper right after rock.
Knowing these items you should be able to beat him easily. And if you fail you can always challenge him again. Also if you tie by throwing the same sign as him you lose.
Show Spoiler
Spoiler Alert!
Here is the order the champion will play:
– Rock
– Scissors
– Paper
[collapse]
Turtle Races
If you don't explore this area you might completely miss the turtle races. When you find them you will meet a gentleman that will ask you to bet on which turtle will win the race. He will mix the turtle's starting positions every time so the winning turtle might not start in the same position.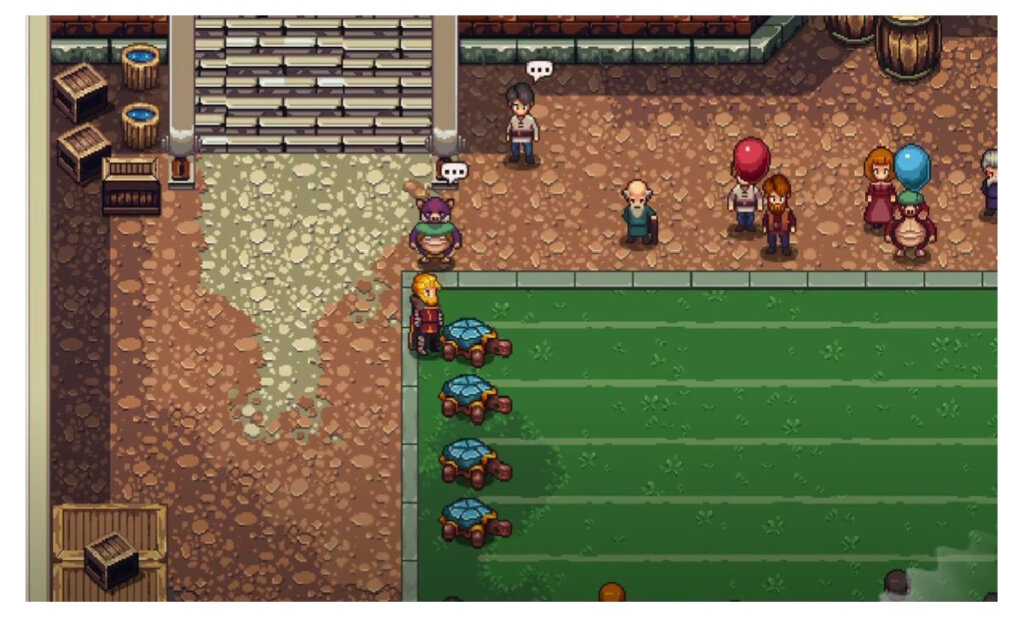 If you explore a little further you will find an NPC that will offer you a hint for 40 chips on how to win every time. But let me save you some chips. Simply "talk" to the turtles. If the turtle says Tu..r.t..le that turtle will lose. But if the turtle says TURTLE! then that is your winner. 
Apple (dapple) eating contest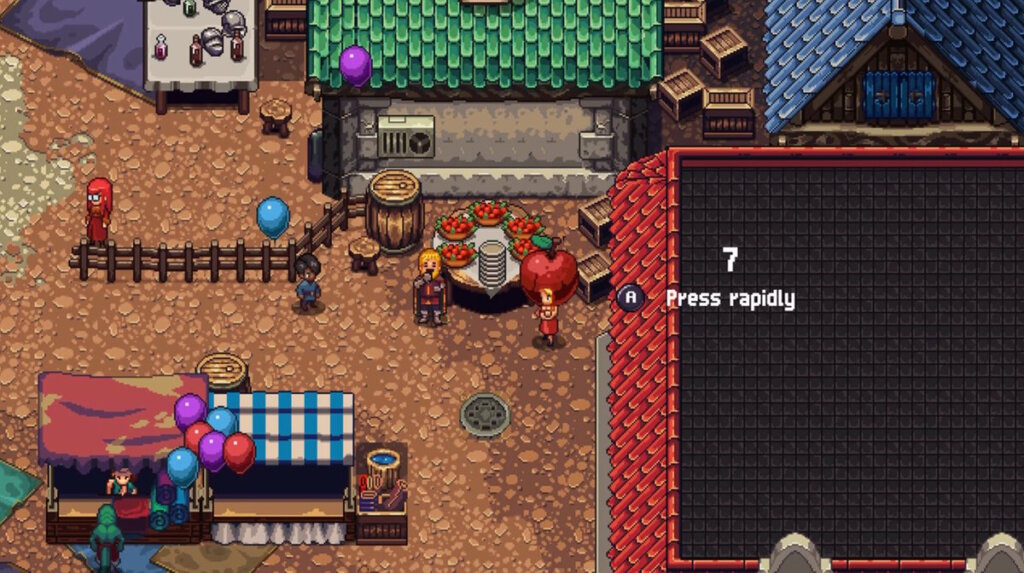 There isn't really any trick to this challenge. Just hit the A button (on Xbox) as fast as you can to eat as many dapples as you can. The more dapples you eat the more chips you can win. I think my personal best was 24 dapples.
Chip Reward List
Rising Sun (deadly flail) 20 Chips
Final Elixir (ultimate item) 15 Chips
Excalibur (legendary sword) 25 Chips
Genji Shield (exotic shield from the far south) 20 Chips
Genji Helmet (most famous helmet in Eldrea) 20 Chips
Orichalcum Dagger (made from one of the hardest metals in the world) 20 Chips
Show Spoiler
Spoiler Alert!
Even though you can get the full 120 Chips to buy all of the rewards you don't get to keep them. You actually find out that Sienna has stolen your chips and you were conned.
[collapse]
---
The chip mini-games are a nice and fun introduction to Ser Victor and Sienna. I loved the way they worked these into their background stories. Chained Echoes has a bunch of little touches like this to pull you into the complete story and does a fantastic job of world-building.
For more Chained Echoes tips and guides subscribe to our Youtube channel: Year of the Dad Gaming