Medieval Dynasty was recently released to Xbox Game Pass and came out both on Xbox and PS5. One of the biggest knocks was the game was only running at 30 FPS. I have played the game since it was released and the game looks okay and seems to run pretty well, so I haven't noticed the graphics too much.
Today the developers of Medieval Dynasty released a patch that adds a Performance Setting to the game. They haven't officially announced whether this is a FPS boost, but it seems like the graphics are improved slightly with this update.
Release Notes:
Content version: 1.4.1.4.
Xbox Series X/S build version: 1.4.14.0.

XBOX SERIES X/S SPECIFIC
Performance mode settings (In the "Graphics" section of settings)
Separate settings for PC Gamepass and XSX Gamepass (should be helping with launch issues)
Restoring default control settings result in sprint and crouch set to hold instead of toggle
FPS drop when walking with a torch (XSS)
The update was just over 1GB and here are the screenshots of the difference where you can find the performance settings. Navigate to the menu and go to Graphics -> Performance Mode to find this.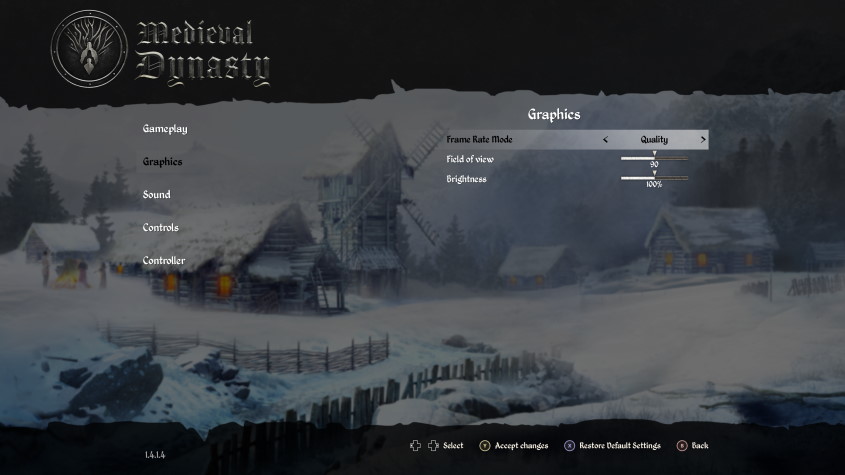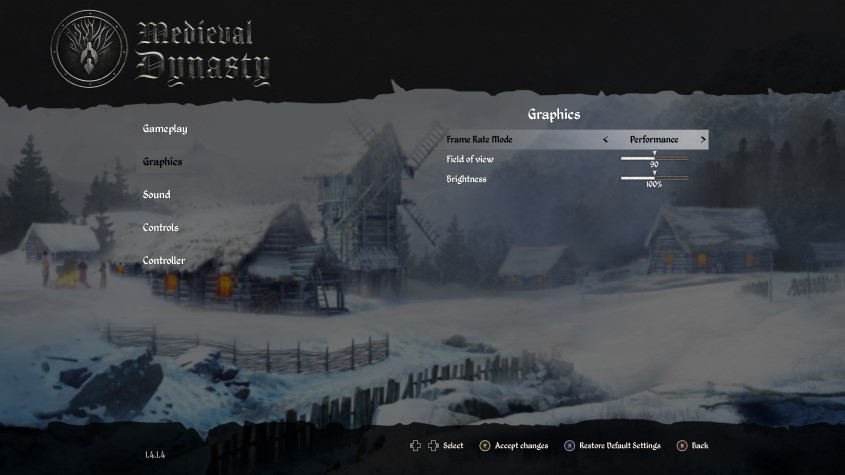 I have played a few minutes with each setting and you can definitely tell a difference. But don't toggle it too much in-game as textures started to not load in when I toggled it mid-game.
Be on the lookout for our playthrough of Medieval Dynasty on our Youtube channel.