One of the better ways to move around and fly is to use a jetpack in Craftopia. The jet pack requires Jet Fuel and if you use your jetpack a lot then you will need a lot of Jet Fuel.
How do you make Jet Fuel in Craftopia?
At a chemistry lab table, you can take crude oil and turn it into Jet Fuel. One crude oil can make 10 Jet Fuel. In order to get crude oil you either have to find it on random drops, be gifted it from a visitor on the luxury guest table, or have an offshore oil plant.
How do you build an offshore oil plant in Craftopia?
Once you advance to the age of scientific knowledge you can now craft an offshore oil plant at your workbench. These are the requirements to build an offshore oil plant:
50 Log
50 Stone
50 Iron Ingot
50 Clay
These requirements are pretty easy to obtain. You can find Clay in the Abandoned Mines if you have a hard time crafting the clay using Water and Sand. Once you have crafted the offshore oil plant you will need to find a deep part of the water to place the oil plant. The water has to be really deep before you can place the oil plant. I have found that sometimes when you get the oil plant to turn blue that you can place it you can move back into shallower water and it may let you place it there.
After you place the offshore oil plant you still have seven stages to go before you can start creating crude oil barrels. Each stage requires a massive amount of resources. I would suggest that you find friends to help you gather all the needed resources as it is a long grind to get everything by yourself. You can use this guide to determine if you want to take the time to build this on your own.
Oil Plant Stage 1
The first stage requires some basic materials. Most can be found in Abandon Mines. The hardest to obtain is the Limestone.
Oil Plant Stage 2
The second stage to build the full offshore oil rig requires 200 Rubber and 200 Ceramic. Ceramic can be crafted using the Clay you gathered from the Abandoned Mines (or crafted) and the Rubber can be found on Poisonous Islands. There is a colorful tree that you chop down and it should get you Rubber.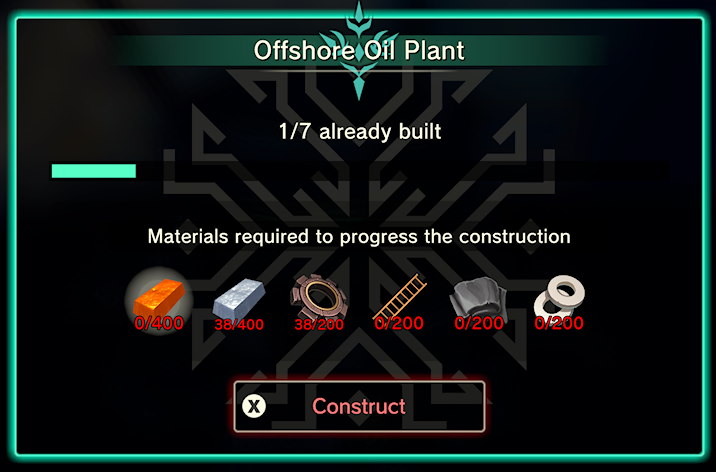 Oil Plant Stage 3
In the third stage, you will need a lot of Steel Ingot to craft the resources needed for this one. You can follow this video on how to automate iron ingot creation and then feed that into another furnace to make steel ingots.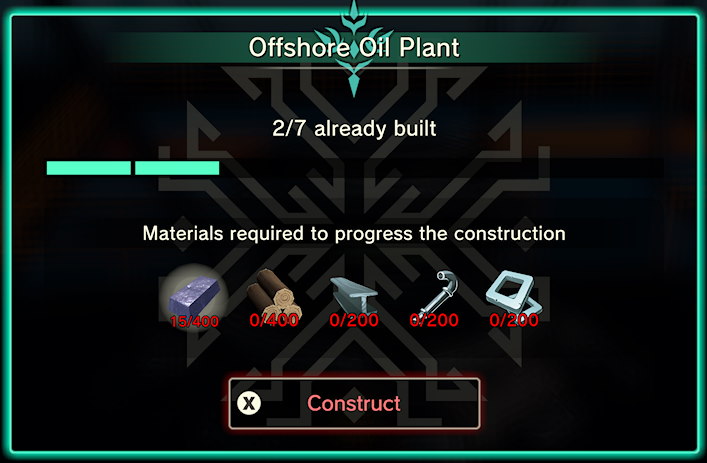 Oil Plant Stage 4
The fourth stage requires even more Steel Ingots. Also, this stage requires a lot of Alumunium Ingot. I had enough from supply pod drops but if you don't you can find Bauxite in Abandoned mines and craft your own Alumunium Ingot at a furnace.
This stage requires 200 Battery. You can read this article on how to automate Battery creation. Also, you need Spring and Bolts. To build those you need Shape Memory Alloy which can be gotten from supply pods or you can craft it.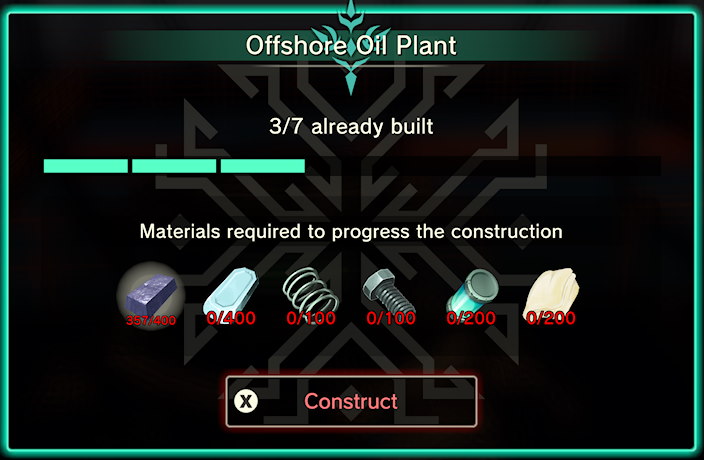 Oil Plant Stage 5
In the fifth stage be prepared to find a large amount of titanium. You need a bunch of titanium ingots for this stage of the oil rig. Also, you need explosive barrels. You can either craft them or find them scattered on the maps on desert islands or the island of the fallen leaves.
Oil Plant Stage 6
In the sixth stage, you will need to make a trip to hell to get some heated mineral. Furthermore, you will need to mine a bunch of obsidian and make some Obsidian Ingots.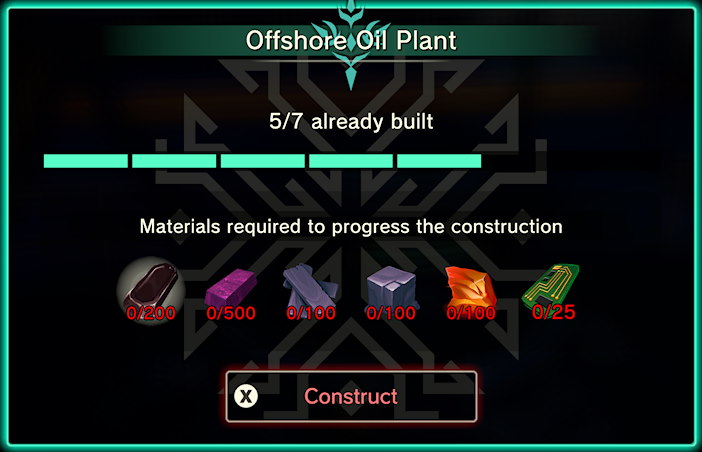 Oil Plant Stage 7
The final stage of the oil plant will require even more Obsidian Ingots. You will need to get some elemental ingots and some linen wool.
After you complete the final phase your oil plant should start to produce oil. To retrieve it you simply go to the main console where you built each level of the oil plant.
If you found this guide useful please consider sharing it and subscribe to our Youtube channel for more helpful tips.